Dreambaby 46-Piece Home Safety Value Pack
Let your little ones explore your home in safety!
Huge range of safety solutions | For peace of mind
Helps keep curious little hands from off-limits places!
Your home may seem safe to you but it can be a dangerous place for babies and young children. Pick up this comprehensive safety kit to outfit your house with all the latest safety accessories and sleep a little easier knowing your kids can't get into the liquor cabinet, or elsewhere! With safety catches, outlet plugs, latches and more; your entire home can be outfitted to protect against unwanted and preventable accidents.
Package contents:
10 x Safety Catches
30 x Outlet Plugs
2 x Cabinet Sliding Locks
2 x Multi-Purpose Latches
2 x Door Knob Covers
Features:
Dream Baby 46pc Home Safety Value Pack
Protect your young children from preventable accidents
Let your child explore your home in comfort and safety
Give yourself piece of mind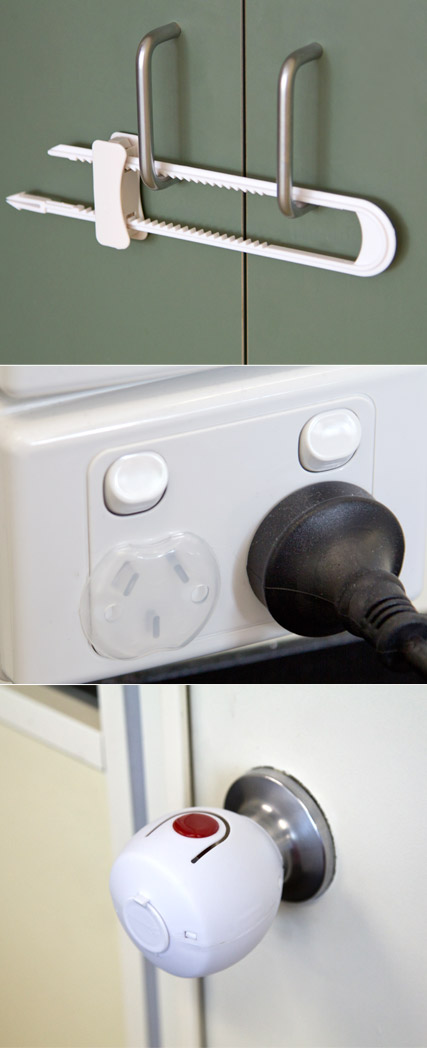 Shipping & Returns
Leaves warehouse in 1 - 2 business days
*Estimated Delivery between 6/08 and 11/08. This is an estimation based on the sellers past performance. Actual delivery time may vary.
Returns
Catch takes care in ensuring all goods sold are of the highest quality. However, if for any reason you find a fault with one of our products, we are here to help. Please contact our friendly customer service team who will assist with a timely resolution.
Please view our returns policy HERE
Warranty
This product is covered by our 12 month Catch warranty